Health Information Management @ UIC
Health Information Management is the information technology side of healthcare. You might be interested in working with medical records and patient information. Or perhaps you are interested in data analysis, quality management, or other technical systems. If that is the case, then HIM could be the right major for you.
The BS in Health Information Management at UIC prepares students to sit for the Registered Health Information Administrator (RHIA) exam upon graduation.
At UIC, aspiring HIM students usually begin as undeclared majors in the College of Liberal Arts and Sciences with a declared Educational Goal of Pre-Health Information Management. The BS in Health Information Management program at UIC only enrolls students who have completed a minimum of 60 credit hours and all of the pre-HIM prerequisite courses. First-year students cannot enroll as HIM majors in the College of Applied Health Sciences.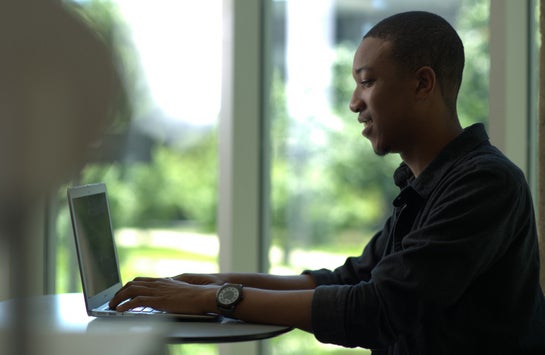 First-year students in the College of Liberal Arts and Sciences are required to meet with an academic advisor during orientation prior to scheduling courses for their first year. This is a great time to declare an educational goal of pre-health information management to ensure that you receive information about pre-HIM, including events and opportunities.
LAS students may schedule an appointment with a pre-HIM advisor at any time; including during their first-year at UIC.