Nutrition @ UIC
What is Nutrition?
To study nutrition is to study the interactions between food and the body, as well as how these interactions affect health.
What is a Nutrition Major?
There are as  many different reasons for studying nutrition as there are people studying it. Many people are fascinated by how what we eat can affect our bodies and our health, and wish to explore this further as a major. Some individuals wish to become a Registered Dietitian (RD). And yet others wish to incorporate a knowledge of nutrition into other health careers whether that be medicine, public health, or another field.
There are many pathways and careers a student can pursue that are related to nutrition. Students interested in the field are strongly encouraged to research the field and various professions. The following websites are good resources for beginning that exploration.
Web resources for nutrition fields
Advising Information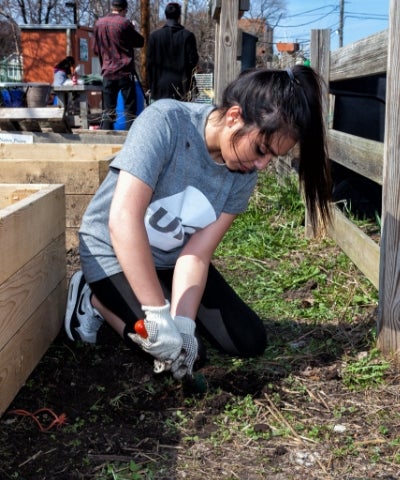 First-year students in the College of Liberal Arts and Sciences are required to meet with an advisor prior to scheduling courses during their first year. All first year students with a declared educational goal of pre-nutrition will be contacted in both the fall and spring semesters with instructions about scheduling mandatory first-year advising (MFA) appointment. These appointments will be with an assigned pre-health advisor.
LAS upper-class students with a declared pre-nutrition educational goal can schedule an appointment with their assigned pre-nutrition advisor. Students with an interest in nutrition but without a declared educational goal may attend drop-in appointments or – depending upon availability – schedule an appointment in advance. When scheduling an appointment, select the Interested in Nutrition option when requesting to meet with a pre-health advisor.
Non-LAS students who wish to meet a LAS pre-health advisor may attend drop-in advising or fill out a request form to schedule an appointment.