Public Health @ UIC
Public health as a major is the study of how a number of factors, including biological, cultural, historical, economic, political, behavioral, and environmental, affect health on a large scale. The CDC (Centers for Disease Control and Prevention) Foundation defines the field of public health as "the science of protecting and improving the health of people and their communities. This work is achieved by promoting healthy lifestyles, researching disease and injury prevention, and detecting, preventing and responding to infectious diseases. Overall, public health is concerned with protecting the health of entire populations. These populations can be as small as a local neighborhood, or as big as an entire country or region of the world. Public health professionals try to prevent problems from happening or recurring through implementing educational programs, recommending policies, administering services and conducting research—in contrast to clinical professionals like doctors and nurses, who focus primarily on treating individuals after they become sick or injured. Public health also works to limit health disparities. A large part of public health is promoting healthcare equity, quality and accessibility."
Public Health @ UIC
At UIC, aspiring Public Health students usually begin as undeclared majors in the College of Liberal Arts and Sciences with a declared educational goal of Pre-Public Health. The BA in Public Health major at UIC only enrolls students who have completed a minimum of 60 credit hours and all of the pre-Public Health prerequisite courses. However, it is now possible for students who know before their junior year that they wish to pursue public health as a major to enroll in the School of Public Health as an undeclared, Public Health student. This does not guarantee admission into the major.
Advising Information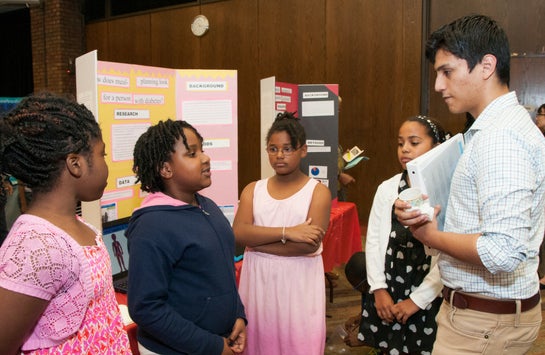 First-year students in the College of Liberal Arts and Sciences are required to meet with an advisor prior to scheduling courses during their first year. All first year students with a declared educational goal of pre-public health will be contacted in both the fall and spring semesters with instructions about scheduling mandatory first-year advising (MFA) appointment.
LAS upper-class students with a declared pre-public health educational goal can schedule an appointment with their assigned Pre-public health advisor. Students with an interest in a Public Health major but without a declared educational goal may attend drop-in advising or – depending upon availability – schedule an appointment in advance. When scheduling an appointment, select the Interested in Public Health option when requesting to meet with a advisor.