Pre-Health for International Students
This webinar covers important topics for International Students considering a health profession career in the U.S. We view this as a good starting off point. Learn about the challenges in applying to U.S. MD and DO medical schools as well as other fields that may be more open to admitting international students. We touch briefly on things to consider financially, how to get health care and patient care experience, and some topics to consider in thinking about your timeline. Pre-Health Advising encourages International Students to make an appointment with a pre-health advisor after watching the webinar to discuss your specific needs and interests. A PDF handout out with links for Medical School information for international students is attached in the webinar for download.
*Note: The audio cuts out for about 5 seconds around minute 5. The bulk of the missed comments are included in the captions; we were reviewing the admission statistics for MD programs on the screen and all information is available in that slide as well.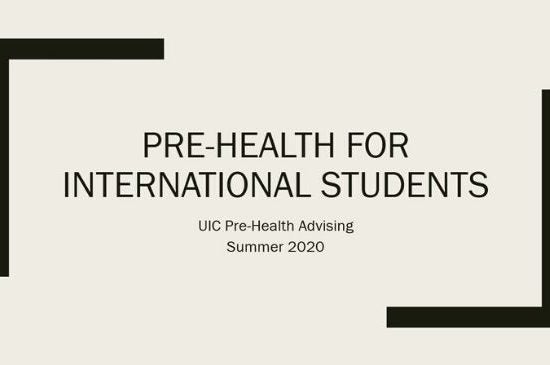 Topics include important considerations on MD/DO programs, other health professions fields, financing a health profession program, and more.
Click here to watch!