Becoming a Competitive Applicant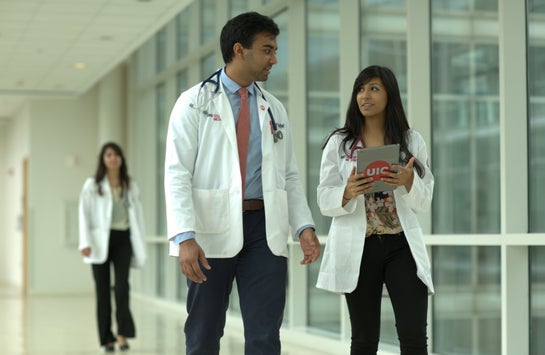 Becoming a competitive applicant for health professions programs certainly involves doing well in your coursework. But health professions programs want more than academic automatons. It is important to think of your application as a whole – where the sum of each part makes up the whole story you want to tell. Developing maturity, initiative, self-awareness, and gaining experiences that speak to why you want to pursue a career in a health profession are all equally as important as your grades.
Read through each of the tabs to learn more about the various aspects of the application to health professions programs. The best prepared applicants will take advantage of the variety of services provided by Pre-Health Advising. Questions are expected! Read through our frequently asked questions or contact a pre-health advisor if you do not find an answer to your question.
Components of an Application Heading link
Each tab discusses one general area of an application to health professions programs. It is important to have an application that is equally strong in all areas.