Bachelor-Level Health Professions Programs @ UIC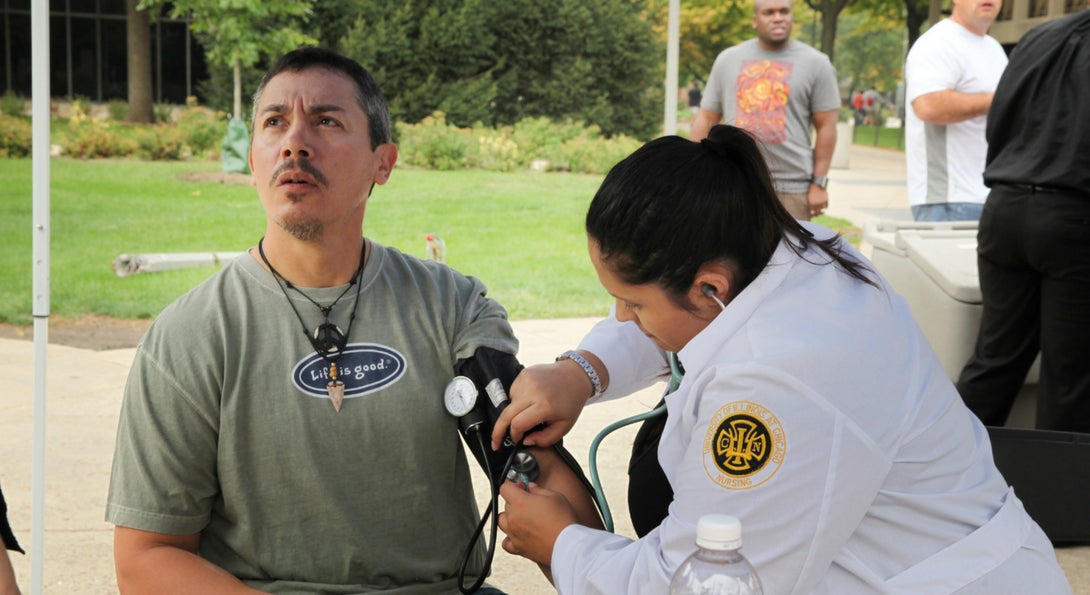 UIC offers many bachelor and graduate level health profession degrees. There are four fields in which bachelor's degrees are awarded that College of Liberal Arts & Sciences advisors work with closely: Nursing, Health Information Management, Nutrition, and Public Health. Historically at UIC, these four areas have been known as "junior entry" fields because students could not declare a major prior to the junior year and they require a separate application process. While this has changed to some extent in Nutrition and Public Health, there is still need to provide specialized advising around these areas. Nursing and Health Information Management remain degrees in which students may not enroll until after they have completed 60 credits and all prerequisite courses.
As such, LAS and Pre-Health Advising assigns advisors to students in their first thru third years who have a declared educational goal in Pre-Nursing, Pre-Health Information Management, Pre-Nutrition, or Pre-Public Health. This allows students and advisors to work closely together to determine the correct courses and experiential components that are necessary to be a competitive applicant to these majors.