Nursing @ UIC
At UIC, aspiring nurses usually begin as undeclared majors in the College of Liberal Arts and Sciences with a declared Educational Goal of Pre-Nursing. The UIC College of Nursing only enrolls students who have completed a minimum of 60 credit hours and all pre-nursing prerequisite courses. First-year students cannot enroll as a nursing student in the College of Nursing at UIC.
There are many pathways a student can pursue to become a nurse. Students interested in nursing are strongly encouraged to research the profession. The following web sites are good resources for the profession, scholarships, and financial aid information:
Advising Information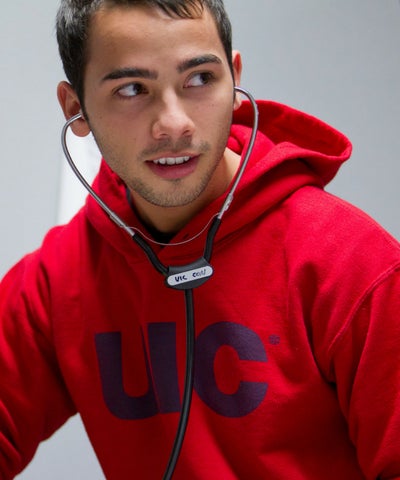 First-year students in the College of Liberal Arts and Sciences are required to meet with an advisor prior to scheduling courses during their first year. All first year students with a declared educational goal of pre-nursing will be contacted in both the fall and spring semesters with instructions about scheduling mandatory first-year advising (MFA) appointment.
LAS upper-class students with a declared pre-nursing educational goal can schedule an appointment with their assigned Pre-Nursing advisor. Students with an interest in nursing but without a declared educational goal may attend drop-in advising or – depending upon availability – schedule an appointment in advance. When scheduling an appointment, select the Interested in Nursing option when requesting to meet with a pre-nursing advisor.
Non-LAS students who wish to meet a LAS pre-nursing advisor may attend drop-in advising or fill out a request form to schedule an appointment.