Health Practitioner Panel
One of the goals of Pre-Health Advising has been to introduce students to a range of health professions fields. We have done this through our annual Health Professions Forum, where we talk with individuals who work directly with patients as well as those whose roles are in research, health administration, and public health as well as other fields. Pre-Health Advising also invites individuals who work directly with patients to join us in one-on-one conversations in our "Call Me Doctor" webinar series.
We have found through our conversations with health practitioners that though their specialties may vary, the core of experiences at UIC and in their health profession school and coursework, has many similarities. In 2023, we decided to co-host with LAS Career Development a panel conversation of several UIC alumni who have found their calling as health practitioners. A Panelist Guide with information on our panelists as well as guiding questions for students can be found as a PDF within the Health Practitioner Panel webinar. We hope that you enjoy learning about the fields in which our panelists now work and take their final words of wisdom to heart.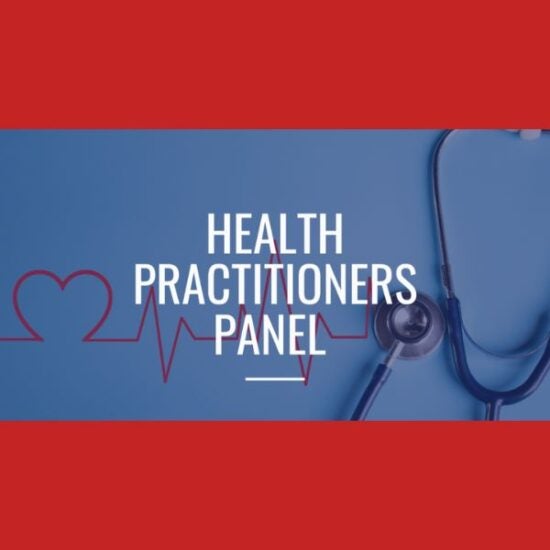 This was an online event held March 8, 2023. Students had the opportunity to connect with UIC alumni working as health practitioners in the fields of Optometry, Family Medicine, Occupational Therapy, and Oncological Pharmacy.
Hosted by LAS Pre-Health Advising & LAS Career Development
Watch the 2023 Health Practitioner Panel!